On Mobile Press the + to reveal Index
Gold Ride Experience
Get ready for four hours of one-to-one personal training and a Victorian experience of Penny Farthing riding like no other! Skilled and well paced learning will see you or the person gifted start with 36 inch through to a full sized 52.6 inch front wheeled Iconic Penny Farthing. With authentic dress options you are encouraged to get into character and feel Victorian for 20 Professional Portraits. You are the only person booked into the experience on this day, as we believe in the personal touch and that learning to ride a massive machine of the Victorian era requires a completely One - on - One training session. You are not riding amongst traffic, or in crowds of people - but in the tranquility of a fabulous place, just as the Victorians fortunate enough to own one of these magnificent machines would have been.
The pace is set by you with up-to four hours to play with..
All filmed using action and stable rig cameras, footage will be made into your very own memento film!
AUTHENTIC
The Gift Experience includes One of our Full Sized Circa 1885 Singer Challenge Penny Farthing Bicycles for you (or the person gifted) to ride after detailed training with experienced rider/trainers on our special designed 36inch front wheeled Training Penny Farthing or "ordinary" as the bicycle was formally named. The Singer Challenge is over 4ft in height and is very different from any modern day cycling experience! With only One Brake, solid rubber tires and the weight of at least three modern bicycles it's certainly a beautiful machine.
SPECIAL
Our staff dressed in the Finest Victorian costume will assist you (or the person gifted with this special gift) to get into the style on the day, but as part of this Special Experience, upon booking the Gold Experience you will be sent an Invitation in the post with one of our Handmade and finished Top Hats to receive before the experience.
Perfect for those wanting to give this as a very special gift!
PERSONAL TIME
We have three options for those wanting to experience the ultimate in Victorian cycling hobby. Gold, Silver and Bronze. Each one of these options gives the skilful tuition from one of the most experienced Penny Farthing riders in the UK. Simon will guide you through each of the stages of learning to mount and dismount, ride with confidence and style and feel proud of a truly outstanding achievement. All set in a beautifully peaceful, elegantly landscaped and Victorian part of the City of Worcester.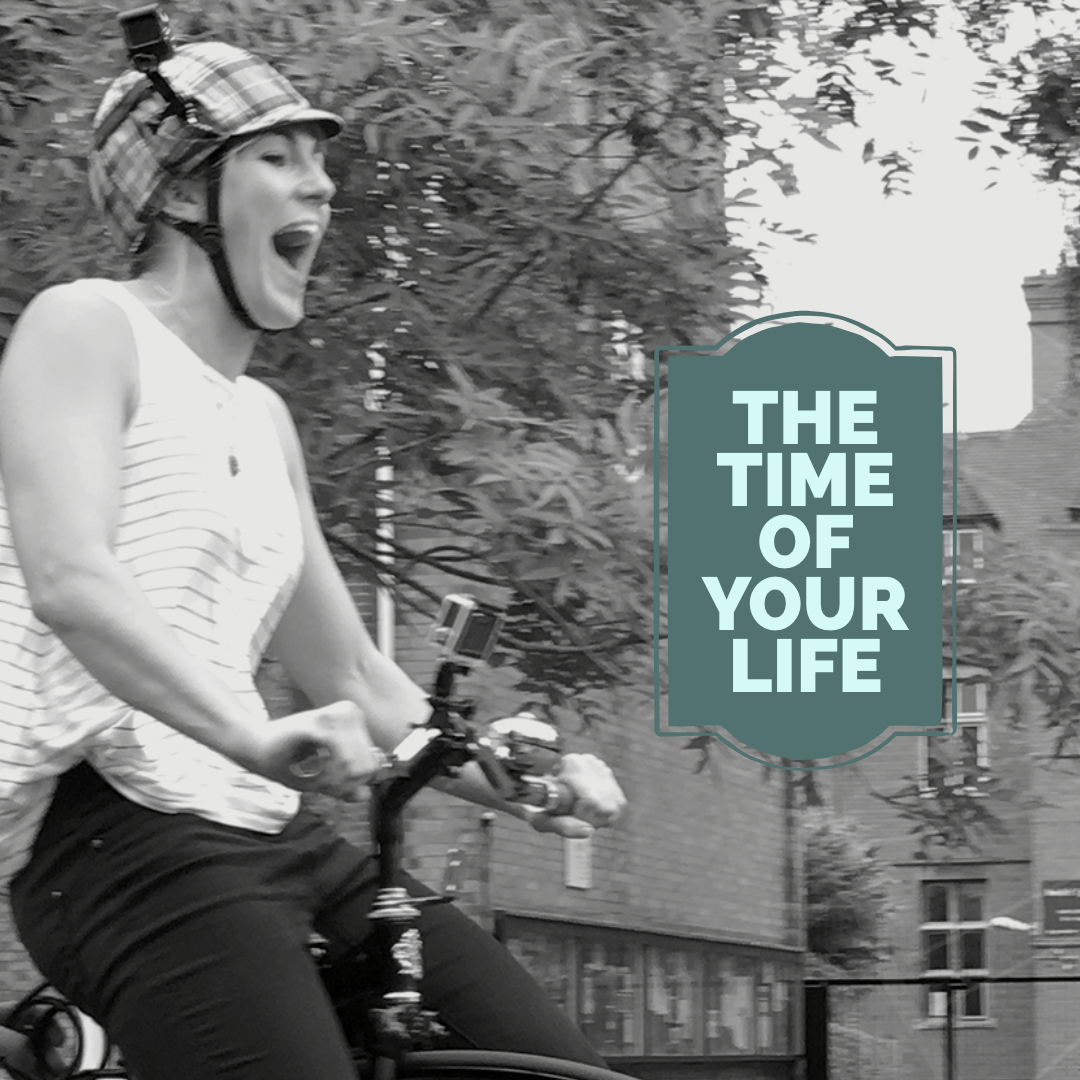 Four Hours of Experience
Step-by-Step Training
An Historic Journey
Learn to Ride an Iconic Singer Challenge 52.6
Skilled Training with Mr Phoebus
20 Professional Photographs
High Quality Top Hat
Gift Box sent with Invite
Memento Film Designed for You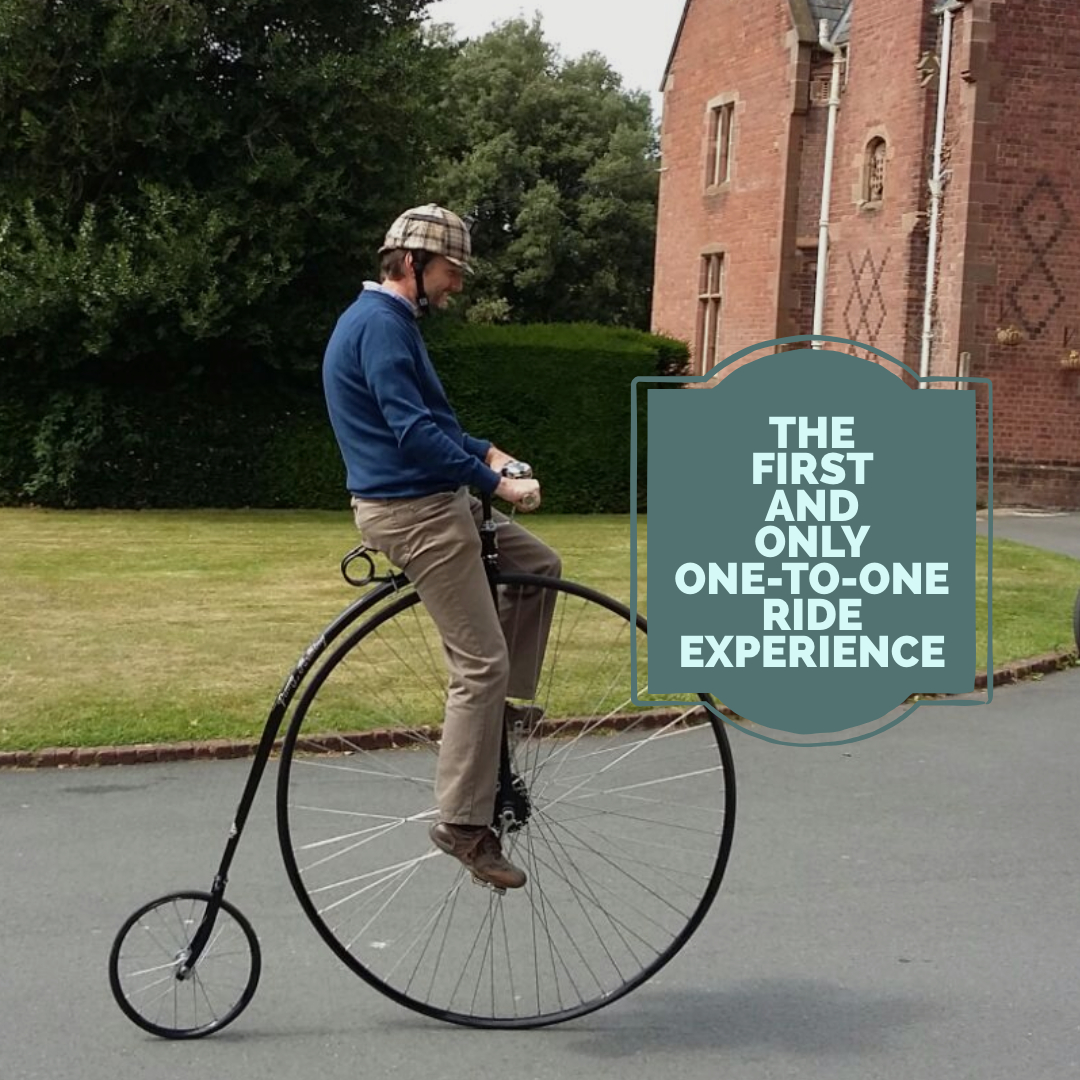 Ideally you
the
rider will be:
At least 5ft 3in (160 cm) tall,
Weigh less than 100 kgs (220 Lbs)
Be in good physical shape.
Please let us know of any disability or health condition as we can tailor the experience to your needs. Mr Phoebus has provided this experience to persons aged between 18 and 73.

Remember the location of this experience is quiet and not amongst busy areas, so that focus and safety is kept to the highest order.

The only weather condition that will force a re-booking is High Winds (above 10mph)
What to bring with you:
Rubber soled boots/trainers/shoes

Long trousers/jeans/jogging or legins

A Rain jacket (if weather forecasts rain)

Your family and friends

Lots of courage..
We provide you with:
Helmets in Victorian style

Custom built Advanced Training Bikes

Protective Gloves (optional)

Iconic 52.6inch Challenge

£5.2 Million Public Liability

£5.2 Million Product Liability

Highly Skilled Training

Tea and Cake Pit Stop

Fun, Excitement and Memories!